Book Clubs and Reading Groups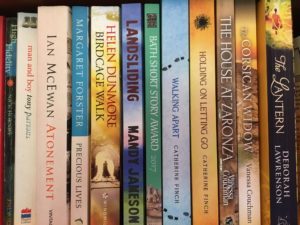 Catherine's novels are an ideal selection for book clubs and reading groups. If your group wish to use either Walking Apart, or Holding On Letting Go, please contact the author to discuss preferential purchase rates for multiple copies.
Some groups like to meet an author to discuss characters, plot line or setting in more detail, and sometimes have an agenda of their own! If this can be arranged, Catherine will be happy to visit local groups, usually free of charge for travel within the area of Blackburn and the Ribble Valley.
Discussion sheets for each book will be available shortly on this site.