Beautifully written books with vivid settings. The reader is taken to the Ribble Valley, South West France and northern Spain with the pilgrims walking the Camino de Santiago.
First Novel… Walking Apart
Second Novel… Holding On Letting Go
Third Novel… Walking Alone
Contemporary novels with beautiful settings
Select a good book and it will transport you to faraway places, gorgeous beaches, mountains remote and mysterious. But how about a book set on your own doorstep where the characters live in the shadow of Pendle Hill, hike the Cumbrian fells and shop in Manchester and Clitheroe? Alternatively, experience a hot summer in southern France or the dusty tracks of the Camino de Santiago.
Read & Explore Walking Apart
Book Clubs and Reading Groups
Walking Apart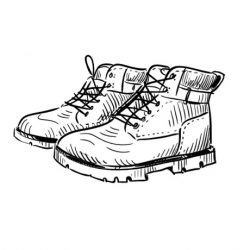 They planned for early retirement
David can't wait. His business sold over a year ago, and taking on the chores and pottering about in the shed are all very well for a while, but what he really wants is for his wife to retire so they can spend some time together. There are fells in the Lake District to climb, exotic places to visit, holidays to take in term-time, which has never been possible before.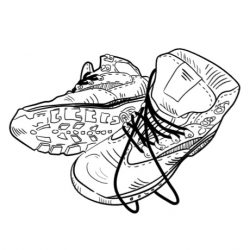 But Helen can't let go
Headteacher of a large primary school, she has her own agenda. Her position as the boss still gives her great energy and purpose. Consumed with work, she is unaware how unhappy her husband has become. As her stress levels spiral, she finds a strange relief in rejecting food and losing weight and in spite of David's increasing frustration with her, she won't commit to resigning.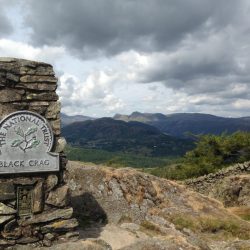 Their marriage begins to unravel
But instead of pulling together, David's new interest and Helen's obsession with her career threaten to force them apart. Strong-minded, passionate characters, they both fight their corner and, in the battle for control, face consequences which threaten their future together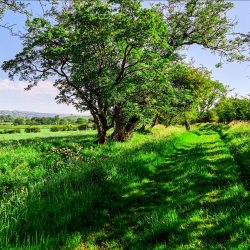 Set in the beautiful Ribble Valley
Set in the beautiful Ribble Valley, Lancashire, Walking Apart explores a complex and emotional relationship, struggling to find a new balance at a time of change. Being together for more than thirty years is no guarantee that this, or any marriage, can survive.
Walking Apart is a story about...
Relationships
She knew that if she reached out to touch him it would be all right. He would hug her, she would probably break down and cry with exhaustion. After, they would talk, apologise, she would get her glass of wine, they would both go to bed and hold each other before they slept. But something inside Helen, something screwed up and tight, stopped her reaching out to her husband.
Work/Life Balance
'I don't think you've ever realised what my job's like,' she said. 'I have to put in hours and hours to keep my head above water, and now there are the other schools I support, the travelling about, the conferences. There are so many things that need to be done thoroughly I can't always delegate. It would have helped if you could have understood that a bit more.'
Control
If he hadn't been so tired, David could have lost his temper. To think she had brought herself to this through her own stubbornness, had carried on knowing it was hurting them, unable to give in and admit she was ill. She'd put her pride, her bloody-mindedness, her need to do it all single-mindedly or else lose face, before everything else that mattered.
Catherine is available to talk to groups who would be interested in hearing about her novels, life in France, writing in general and walking the Camino de Santiago, which is the setting for her third novel, Walking Alone.
Since the Covid19 outbreak, Catherine has enjoyed speaking with book clubs through social media. Please contact her using the e-mail link if you would like to arrange such a meeting and Chaffinch Books will do their best to find you a date and time for this.
'Many thanks to all who came to Villefranche de Rouergue on Friday May 31st at 18.00 in the Salle de Travail at Les Fleurines. It was a delight to meet new readers and share the stage with fellow author, Vanessa Couchman. You can discover more about Vanessa Couchman's novels by visiting her website https://vanessacouchmanwriter.com